Hear from real people how the Nurtured Heart Approach helped transform their own lives in a real and positive way.
Taking Parenting to Heart
Could focusing on what is right in each moment stop the negativity and misbehavior in my home? I was determined to find out. And the Nurtured Heart Approach transformed my home…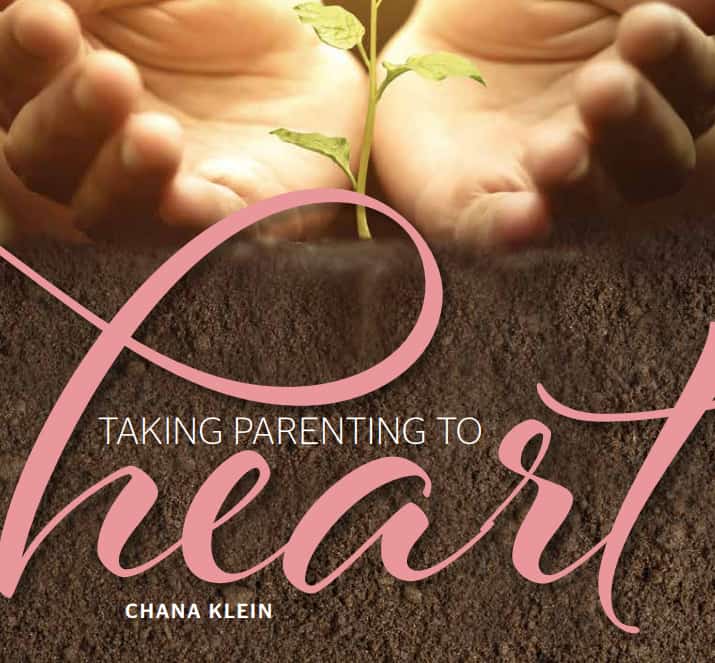 Straight from the Heart
How the Nurtured Heart Approach helps our intense and challenging children…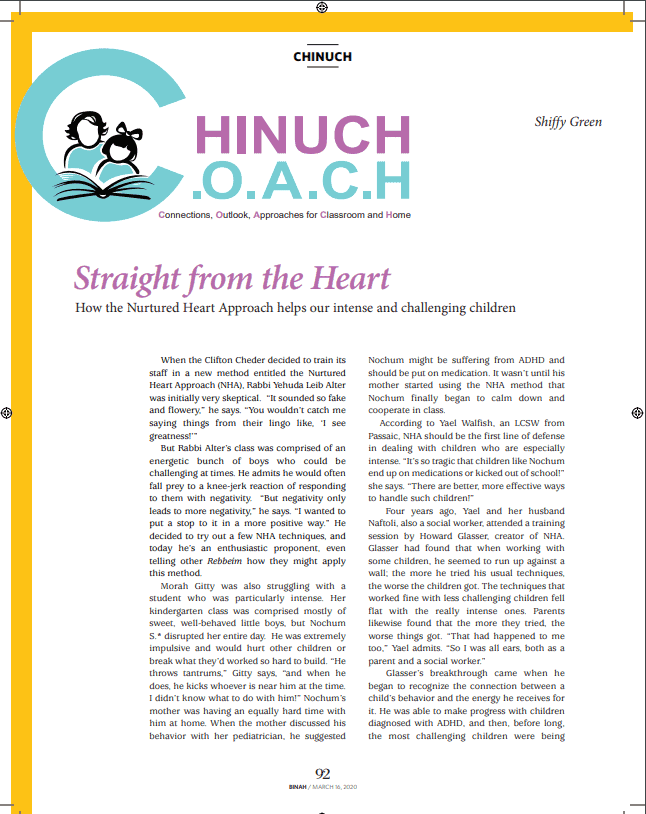 Nurturing the Hearts and Minds of Children
Naftoli and Yael Walfish, trainers of the internationally acclaimed Nurtured Heart Approach (NHA), explained exactly how this comment builds a child at a recent training of the staff and teachers of the Clifton Cheder and Bais Yaakov on November 6.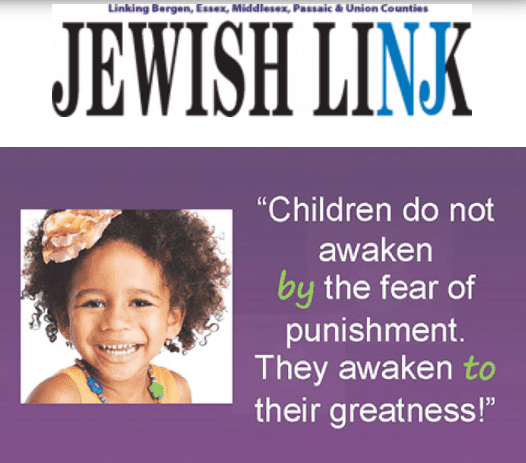 Bringing Out Their Best: A Chinuch Approach That Really Works
Do you want to help your challenging, intense children transform their behavior? Do you want to help them find their spark?
I wanted to. I wanted it very much. My kids were "normal" kids, but they could often be challenging. There were times I was at my wits' end.